Digital ME & GLOBAL World
The daily flow of digital information has caused what some have come 
to call the great irritability. Are we to desintegrate as humans in what 
has become a mass of (man made) algorithms supposed to replace our daily work 
loads?
And if so, at what cost? Are we still in control of techniques supposed to enlarge our spaces and contracts 
of freedom? Or are we witnessing the emergence of a new Big brother while the initial traget
 – communication free of new hierarchies and equal chances (of communication and trade for all) has disintegrated? 
Questions like these have inspired me for my series DIGITAL ME & GLOBAL World, 
connecting the irreconcilable, that is clay and and remains of the second computer generation, hard drives and human drivers that come together in this.
MG Studios / Cologne, Neue Maastrichter Str. 14 – 11.00 – 17.00 h  – open end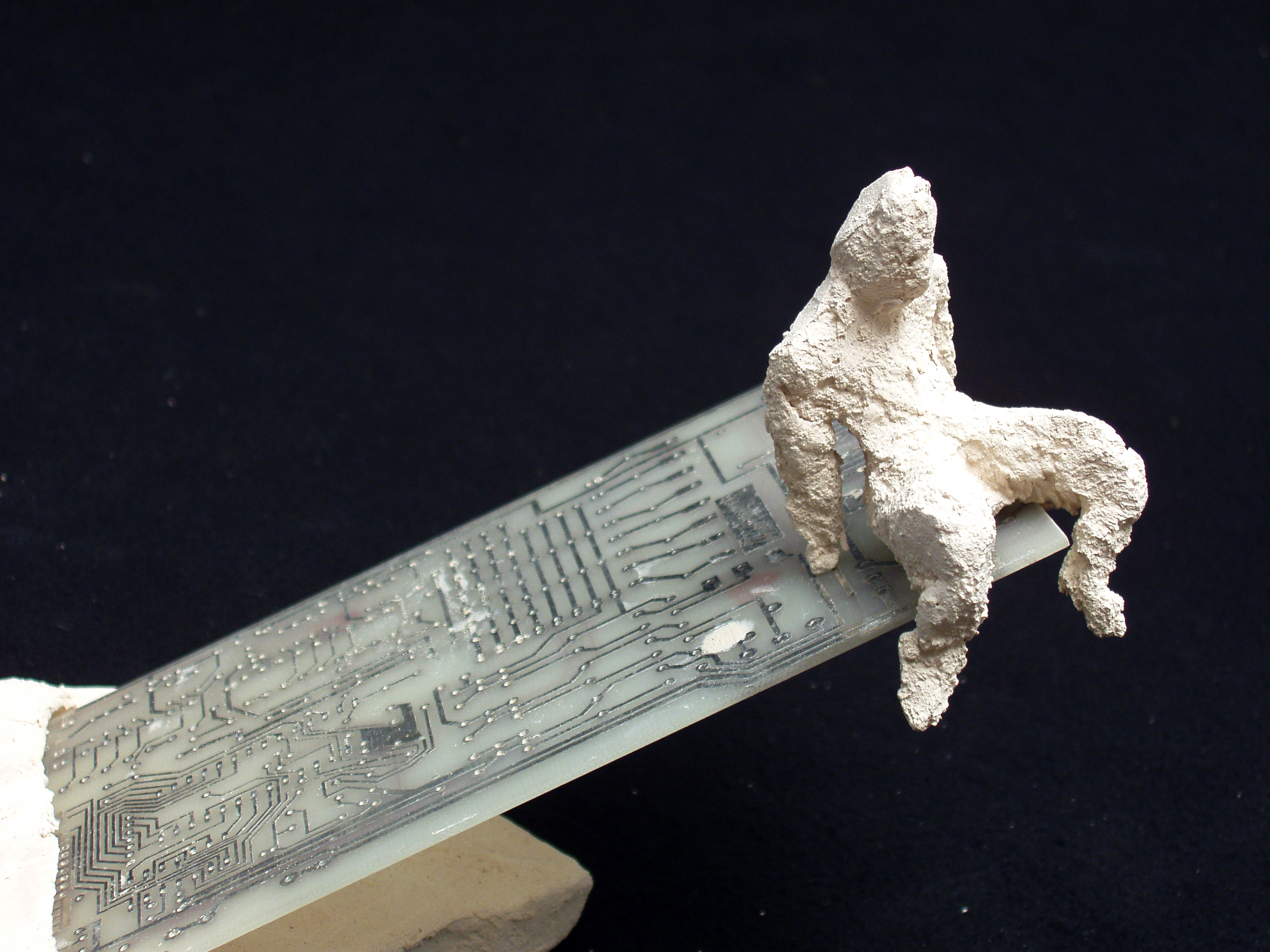 ABYSS I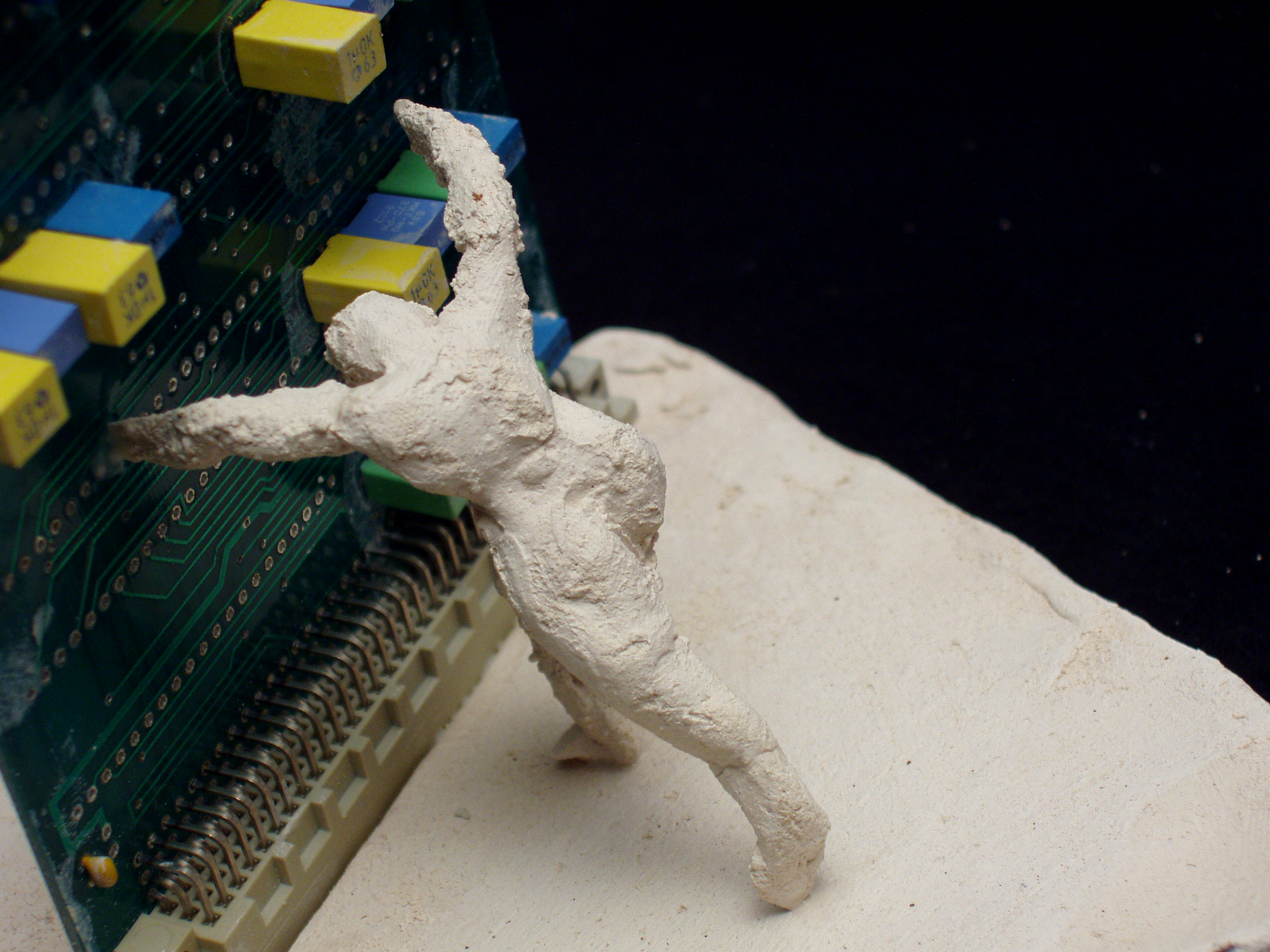 RESISTANCE I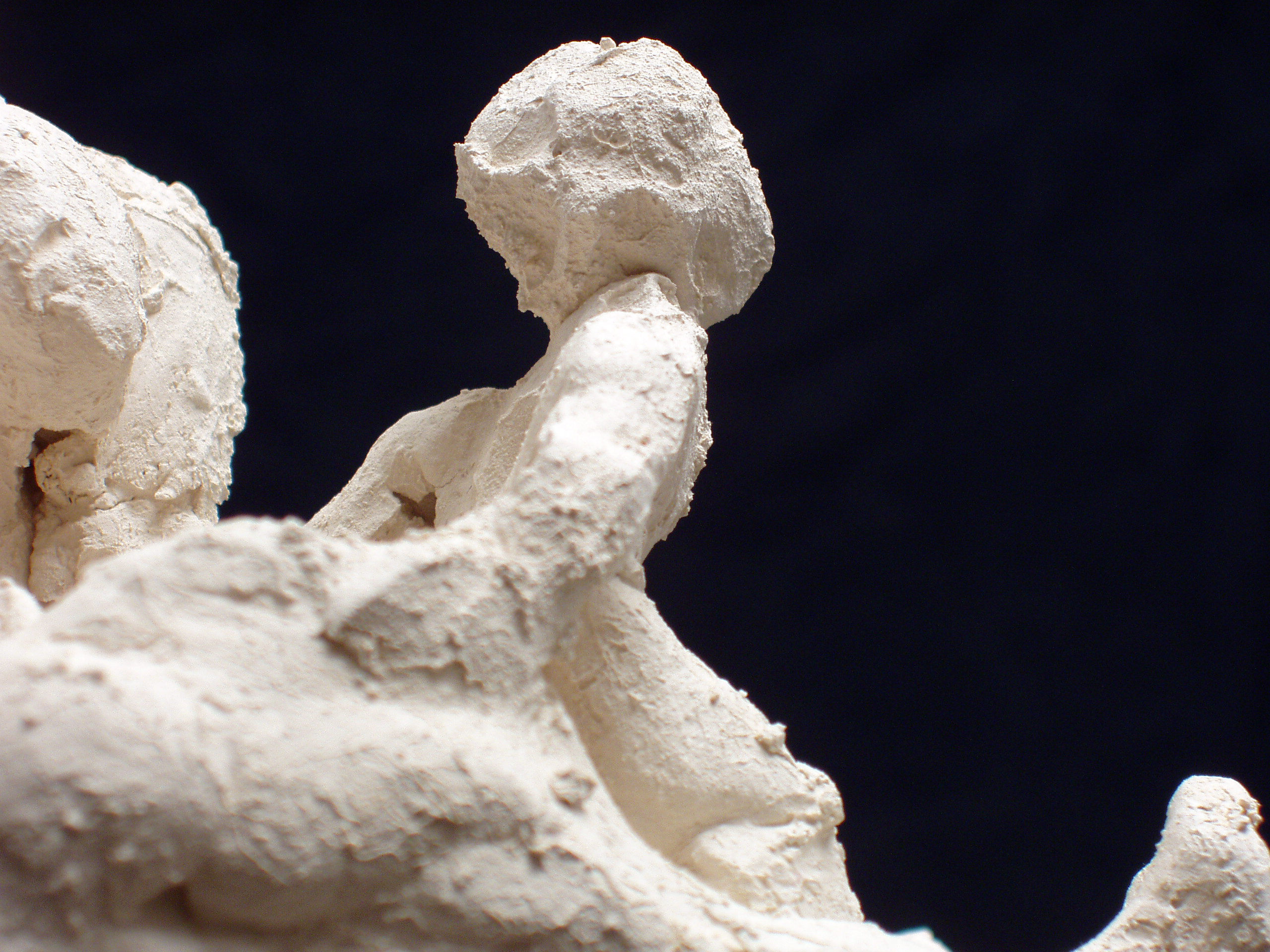 RESISTANCE II
ABYSS II
RESISTANCE III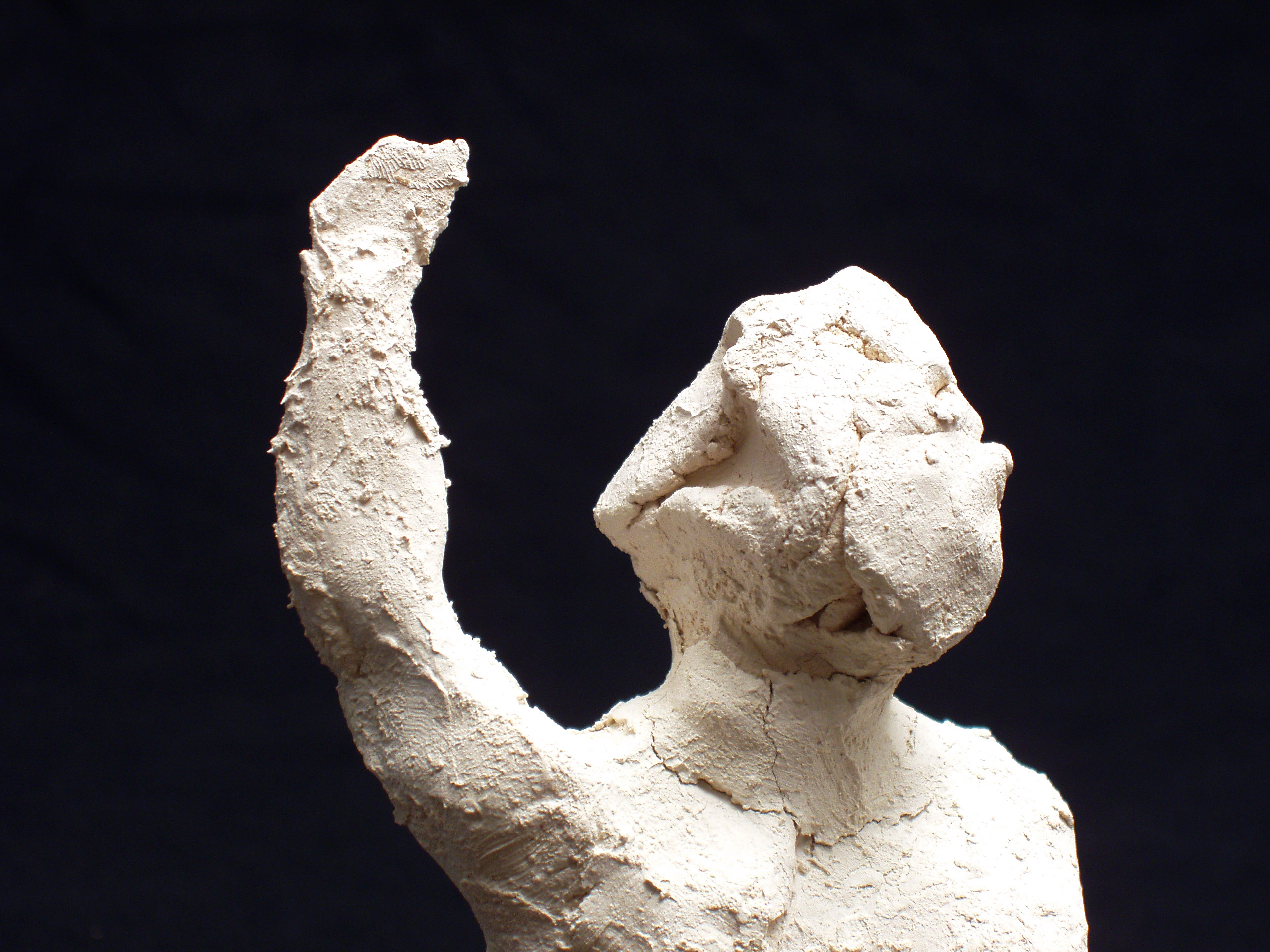 RESISTANCE IV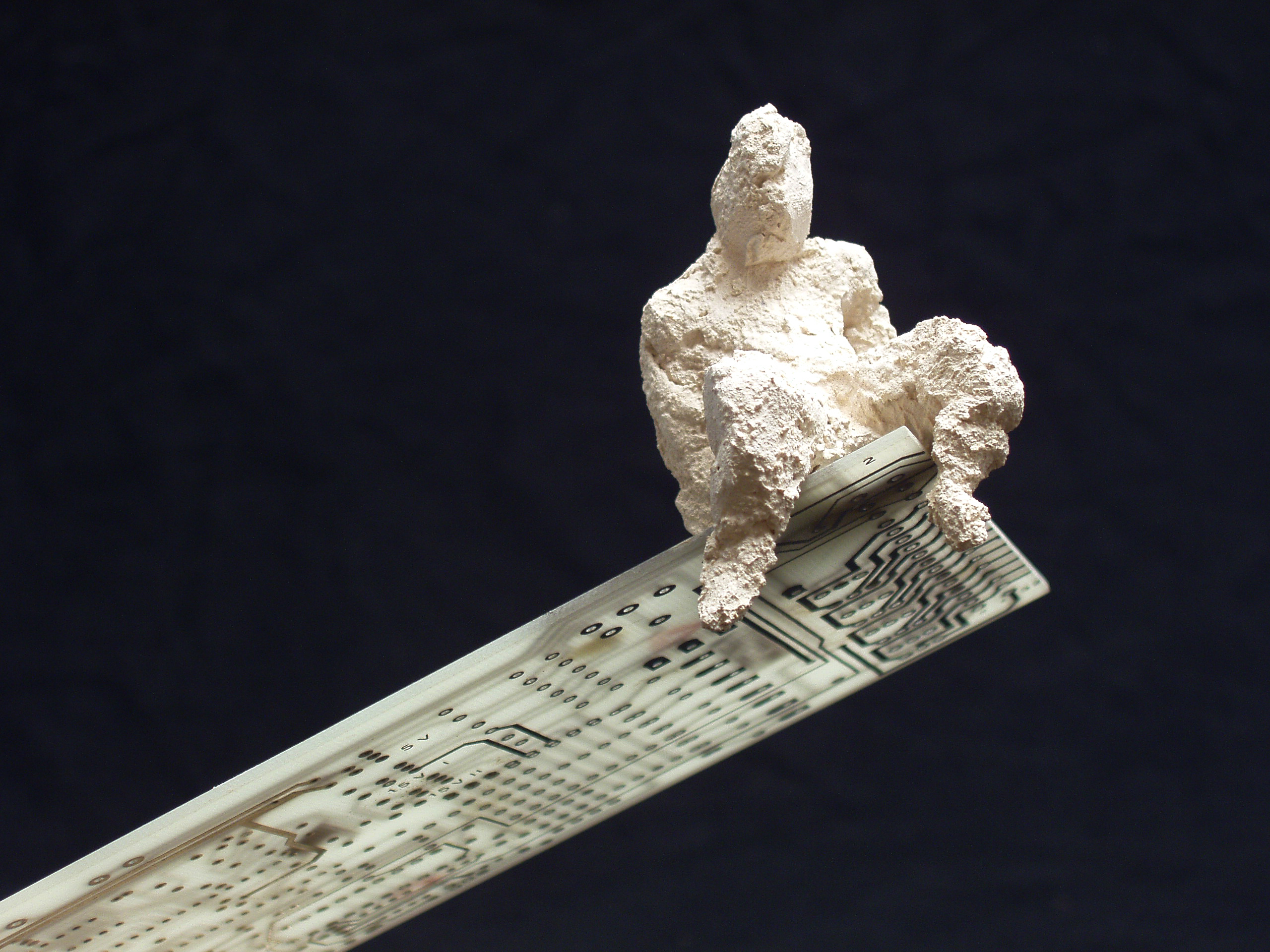 ABYSS III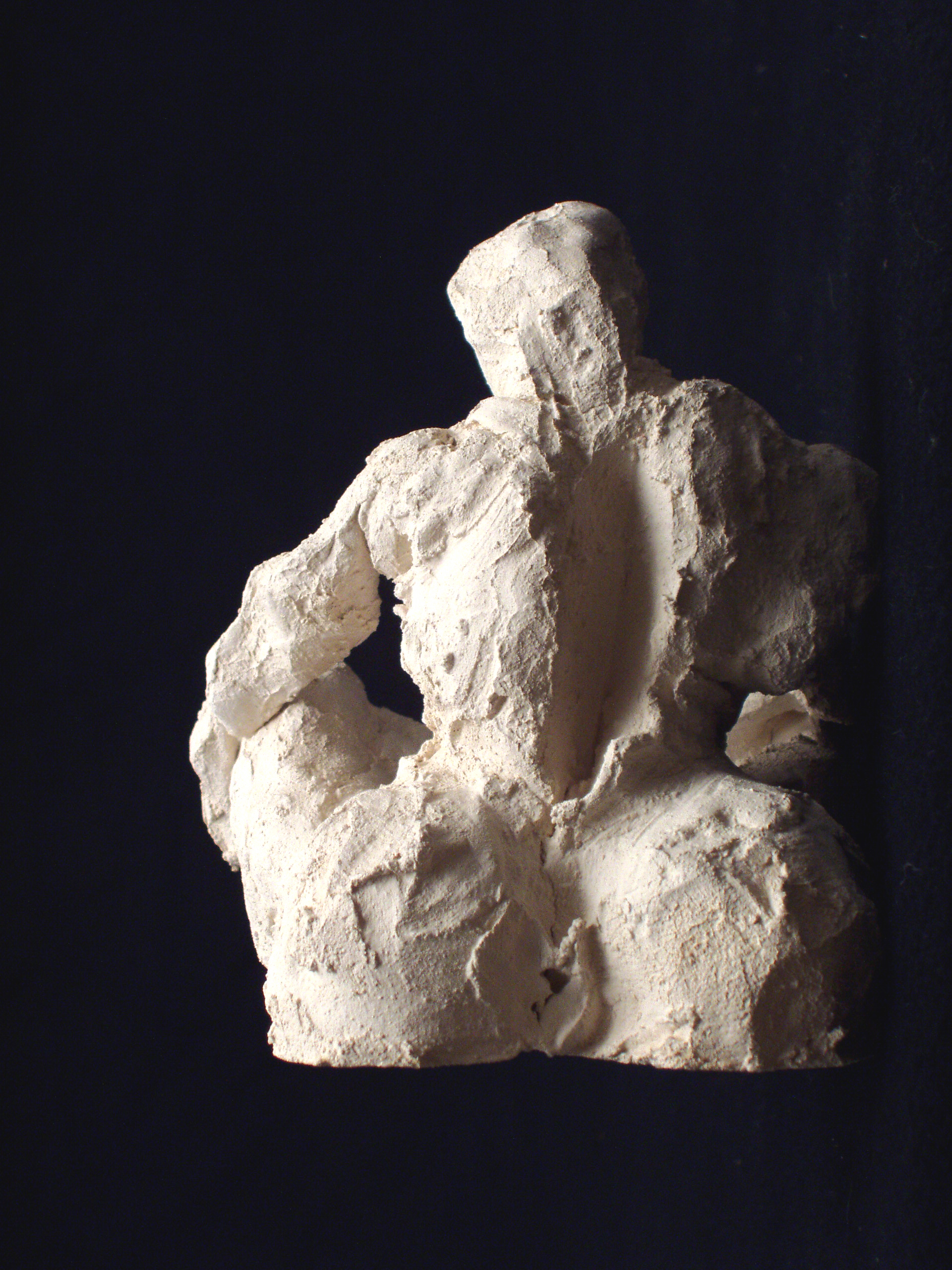 ABYSS IV